COVID19 Statement
All Pregnant and New Mumma's are welcome; I respect and feel as strongly about your privacy, as I do my own.  I simply ask that if you are V+, you please observe the timeframes recommended between and after each dose and any body therapy treatment (please check contraindications page).  This is to ensure there are no adverse reactions and is a safety precaution for you and your baby. Finally, if you are experiencing any cold or flu symptoms, or just feeling unwell... rest up at home.  Thank you for your consideration and understanding.
Leah Palmer-O'Malley
Please download, print, and fill in this health information form. Please bring the form with you to your massage session.
I pride myself on providing 18 years of knowledge and the utmost care, consideration and safety measures to every mum and every treatment. However, it is important to read the contraindications, as listed; to ensure any massage or spa treatment is the best option for you and your baby.
Nourish, align and balance your changing body with our popular rejuvenating and replenishing body massage treatments.
A combination of slow, flowing and soothing strokes; melts away the tension and encourages deeper relaxation. The support of our unique doughnut shaped Pregnancy Belly beanbag enhances your treatment by deepening relaxation and encourages a more optimal position for your baby.
A more 'remedial' focused massage, which includes some trigger point therapy, acupressure and gentle stretches; can assist with musculo-skeletal imbalances ie. sciatica, pelvic girdle and hip pain, leg cramps, restless legs and mild oedema or upper back, shoulder, rib, neck and jaw pain, sinus pressure and headaches.
Our Signature Balancing massage treatments help create more awareness of the importance of optimal maternal positioning and are suited for the 3rd trimester to assist with baby's position, engaging in the pelvis and therefore, preparing for a physiological labour and birth.
Our ever popular, delicious 90min or 2hr spa packages are the ultimate in Pregnancy relaxation and Bliss!
Each appointment begins with a brief consultation to discuss your health history, concerns and tailor the best treatment for you and your growing baby.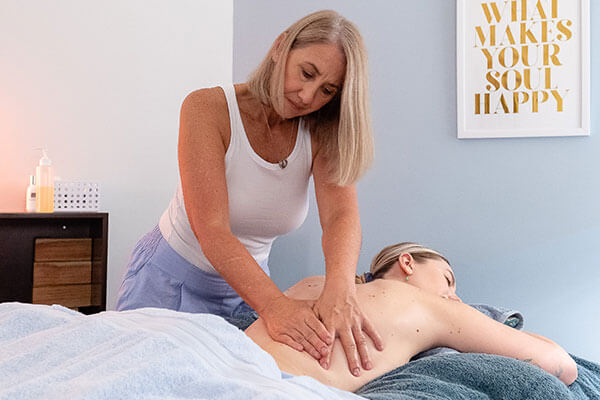 12-40+ Weeks & New Mums from 6 weeks postpartum
This 45min or 60min treatment, is a beautiful 'treat for the feet', yet can create an all over sense of calm and relaxation.  
Appropriate for Pregnant Mums from 12-40+ weeks and New Mums from 6 weeks post-partum, or at any time when a full body massage isn't recommended. (Please check contraindications) 
A comfortable, relaxing Armchair, a foot soak and foot scrub with himalayan salt infused in lime and coconut, followed by a foot reflexology treatment and a cup of relaxing herbal tea… Soothe away those tired, swollen feet and ankles; with this therapeutic foot treatment... Nurturing, balancing, restorative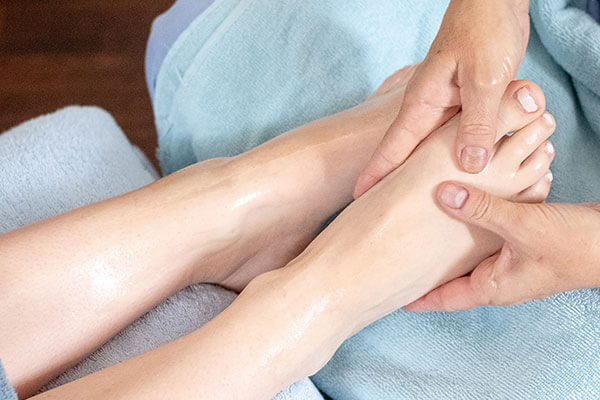 Ultimate Pregnancy Spa Package
The ultimate in nurturing an expectant Mumma.... A head-to-toe pampering, relaxing, balancing and aligning treatment.
Begin your 2 hours of bliss with a 45 minute foot soak, foot scrub and foot massage, followed by a 75 minute full body massage, tailored to your individiual needs.
The pampering doesn't end there. You will be gifted with a beautiful Secret Scent coconut & lime Himalayan scrub or My Essential Alchemy Bath Salts.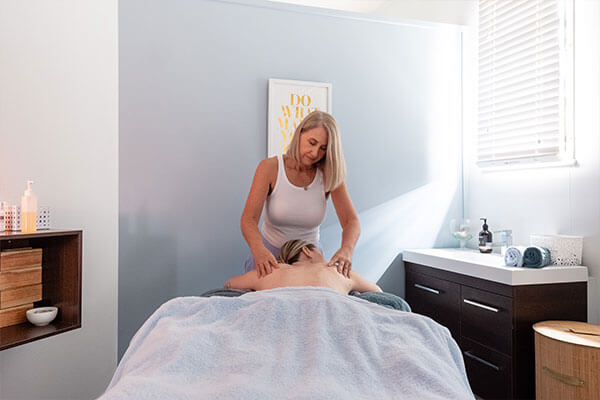 Signature Speciality Treatments
For Optimal Foetal Position & Birth Preparation
This specialised treatment is appropriate from 28wks gestation and incorporates an aligning and balancing massage treatment to realign the spine, pelvis and pelvic/uterine ligaments; and therefore create a more symmetrical space within which your baby can attain optimal foetal positioning.
If baby is malpositioned ie. breech/transverse/posterior; Acupressure points are appropriately stimulated with massage and then moxibustion. A PDF is emailed after the treatment, with guidance and instruction on the use of Moxibustion at home, together with appropriate aligning and balancing stretches and technique; where applicable.
For additional information and guidance in creating alignment and balance, movement and gravity and to assist your baby's position and journey toward a spontaneous labour and physiological birth, our Ten 2 Zen Ebook; can provide you with these additional skills and techniques. Learn more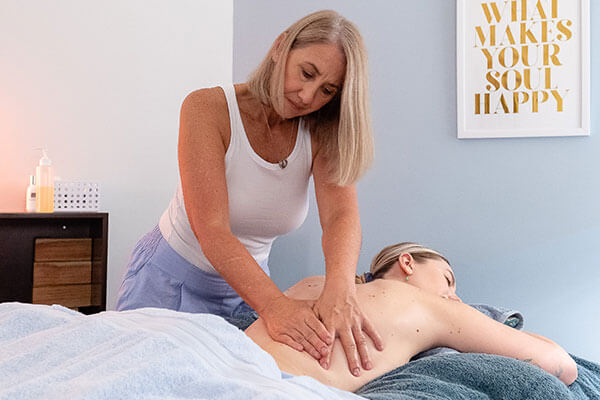 Birth In Balance Treatment
What better way to approach your baby's 'birth'day than with our blissful balancing, nurturing and preparatory birth treatment.
This treatment is recommended from 37 weeks, particularly if aiming for a VBAC.
Beginning with an individually tailored massage treatment to assess any structural and muscular imbalances. Applying trigger point therapy and acupressure, helps to create a symmetrical bowl for baby to access the pelvic inlet, align well in the mid-pelvis and start to efface the cervix, continuing balanced through the pelvic outlet.
Acupressure points are stimulated further with moxibustion to begin to prime the body for labour. Labour positions most appropriate for your pelvic space are also discussed; for those aiming for an active labour and birth.
Although the nature of this treatment is to stimulate the uterus and cervix, it is also calming and nurturing and therefore reduces adrenalin and helps to increase the release of oxytocin which peaks closer to 40 weeks.
INCLUDES BIRTH PREP KIT FOR HOME
For additional information and guidance in creating alignment and balance, movement and gravity and to assist your baby's position and journey toward a spontaneous labour and physiological birth, our Ten 2 Zen Ebook; can provide you with these additional skills and techniques. Learn more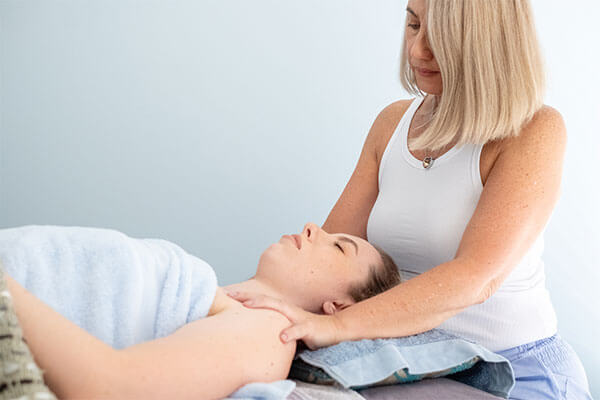 As a new mum, it is so important to give yourself the opportunity to recover from your pregnancy and birth and the huge hormonal shifts that come with the sleeplessness and fatigue of those early weeks and months of Mothering.
Please ensure you have read contraindications and T's and C's to ensure massage is appropriate for you; dependant upon the type of birth you have experienced and any surgical procedures you may have required.
We hope to continue your Bellies & Bubs experience as you transition into your role as a Mum and continue to support you from 6 weeks postpartum until 2 years; with our nurturing, balancing and rejuvenating massage and body therapy Treatments.
Our treatments are individually tailored to your needs and we aim to support you with increased comfort measures if breastfeeding or still recovering from a caesarean birth.
If you are able to take the time for yourself, leave your bub in the care of partner or family; this will allow you to fully immerse yourself in the treatment and be able to 'switch off' your 'mummy antenna'. However, I fully understand and support you, if you need to bring bub with you.
Unfortunately, due to continued Covid restrictions and social distancing measures, my treatment space isn't able to accommodate additional family members - other children or a care provider for your baby, whilst in treatment. Thank you for your understanding.
*please read contraindications of massage under T's & C's before booking your appointment, to be aware of contraindications after birth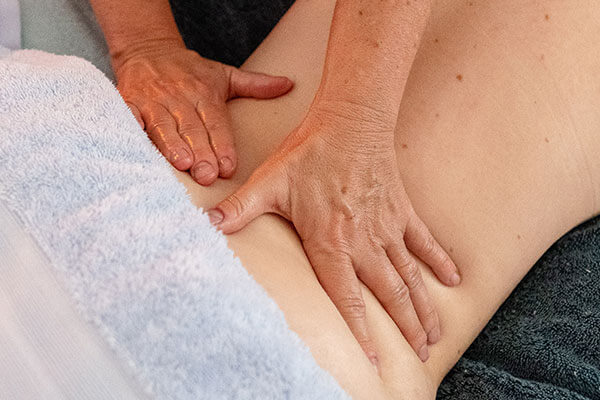 Tranquil Mumma Spa Package 
This treatment is the ultimate in 'self-care' for a busy Mumma. A 2-hour blissful mini-vacation for your body, mind, and soul. For healing and nurturing.
A combination of a Sole Mumma foot pamper and Massage.
Includes complimentary hand/body cream.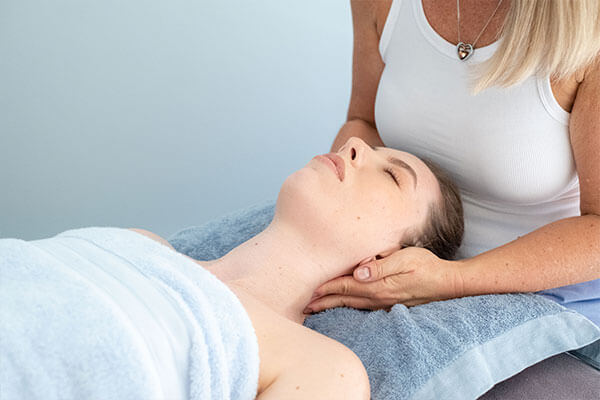 This 90 minute treatment is a combination of massage and reiki (energy healing/balancing) and is deeply calming, soothing and relaxing
*please read contraindications of massage under T's & C's before booking your appointment.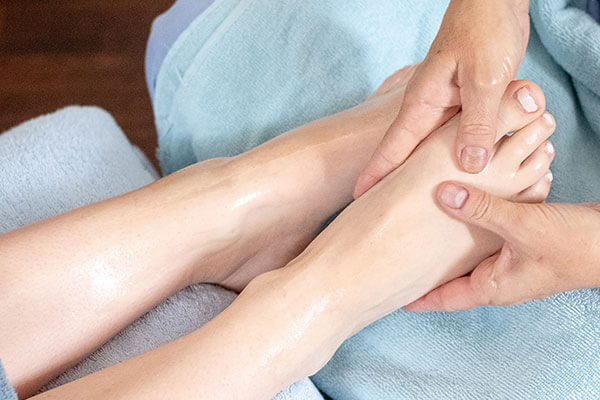 Sign up for our monthly newsletter and receive your FREE DOWNLOAD  "Alignment & Balance in Pregnancy"