COVID19 Statement
Massage restrictions have now been lifted.  However, it is still important to continue to reduce the spread by ensuring that we implement the recommended safe distancing rules, adhere to hygiene, health, and wellbeing.  In the interests of health and safety for clients and myself, I will adhere to sanitisation and additional cleaning, as required, provide the space and time between appointments for clients to enter and exit safely.  I also request if you have any cold or flu symptoms, or just feeling unwell... please stay at home.
Leah Palmer-O'Malley
Please download, print, and fill in this health information form. Please bring the form with you to your massage session.
Align and balance your changing body with our popular rejuvenating and rebalancing massage treatment.
A combination of slow, flowing and soothing strokes; melts away the tension and encourages deeper relaxation. The support of our unique doughnut shaped beanbag, enhances your treatment by deepening relaxation and encourages a more optimal position for your baby.
The addition of some trigger point therapy, acupressure and gentle stretches; makes this treatment more remedial focused. This may assist with musculo-skeletal imbalances ie. sciatica, pelvic girdle and hip pain, leg cramps, restless legs and mild oedema or upper back, shoulder, rib, neck and jaw pain, sinus pressure and headaches.
If this is your first Bellies and Bubs experience, we recommend a longer treatment for your initial appointment, to discuss and address any pre-existing conditions or current health concerns.
Our Signature Balancing treatments are more suited for the 3rd trimester to assist with baby's position, engaging in the pelvis and prepare for a physiological labour and birth.
Please be aware, HICAPS isn't available, however provider recognition is available for all health funds EXCEPT Defence Health.
* please read contraindications of massage under T's & C's before booking your appointment, to ensure it is safe and beneficial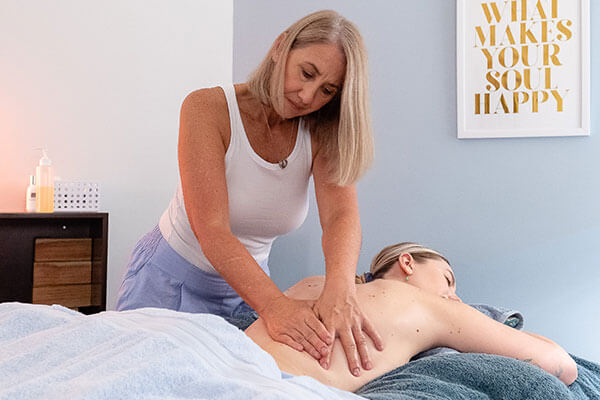 Did you know the feet can tell an interesting story about our personality and our health and wellbeing? Balancing energy lines can, therefore, enhance the body's natural ability to heal and maintain wellness. A Soul Journey which focuses on the feet yet rejuvenates the body & mind.
Begin with an essential oil infused foot soak, release the toxins and impurities with a lime & coconut Himalayan salt scrub and finally a rose geranium foot massage; completes this nurturing and rejuvenating treatment.
Ultimate Pregnancy Spa Package
The ultimate in nurturing an expectant Mumma.... A head-to-toe pampering, relaxing, balancing and aligning treatment.
Begin your 2 hours of bliss with a 45 minute foot soak, foot scrub and foot massage, followed by a 75 minute full body massage, tailored to your individiual needs.
The pampering doesn't end there. You will be gifted with a Secret Scent Himalayan Salt Lime & Coconut Body Scrub and your choice of one of 3 Secret Scent luxurious body creams, using only natural products and scintillating essential oils (safe for pregnancy).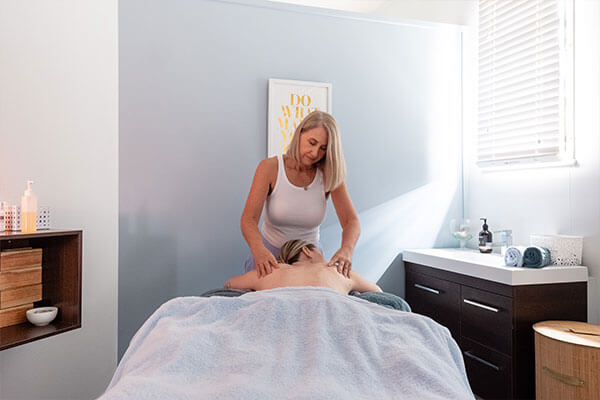 Signature Speciality Treatments
For Optimal Foetal Position & Birth Preparation
This specialised treatment is appropriate from 28wks gestation and incorporates a Pregnancy Remedial Massage to help realign the spine, pelvis and pelvic/uterine ligaments; and therefore create a more symmetrical space within which your baby can attain optimal foetal positioning.
If baby is malpositioned ie. breech/transverse/posterior; Acupressure points are appropriately stimulated with massage and then moxibustion. Guidance and instruction on the use of Moxi at home is also provided; together with appropriate aligning and balancing stretches and positions; where applicable.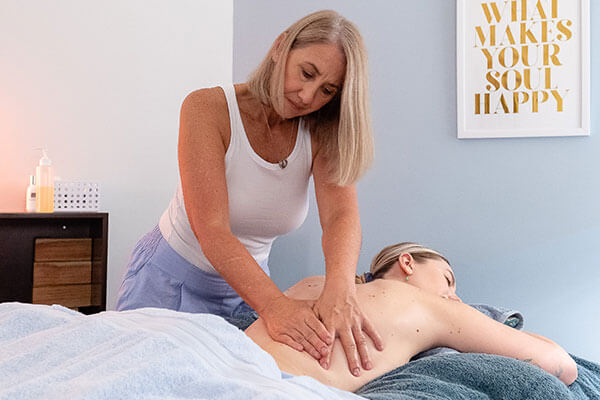 Birth In Balance Treatment
What better way to approach your baby's 'birth'day than with our blissful balancing, nurturing and preparatory birth treatment.
This treatment is recommended from 37 weeks, particularly if aiming for a VBAC.
Beginning with an individually tailored massage treatment to assess any structural and muscular imbalances. Applying trigger point therapy and acupressure, helps to create a symmetrical bowl for baby to access the pelvic inlet, align well in the mid-pelvis and start to efface the cervix, continuing balanced through the pelvic outlet.
Acupressure points are stimulated further with moxibustion to begin to prime the body for labour. Labour positions most appropriate for your pelvic space are also discussed; for those aiming for an active labour and birth.
Although the nature of this treatment is to stimulate the uterus and cervix, it is also calming and nurturing and therefore reduces adrenalin and helps to increase the release of oxytocin which peaks closer to 40 weeks.
INCLUDES BIRTH PREP KIT FOR HOME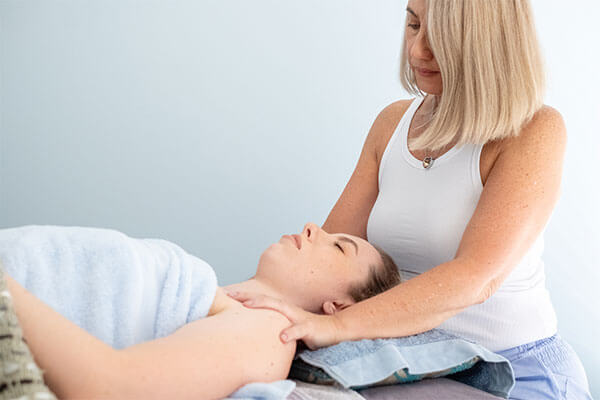 As a new mum, it is so important to give yourself the opportunity to recover from your pregnancy and birth and the huge hormonal shifts that come with the sleeplessness and fatigue of those early weeks of Mothering.
Continue your Bellies & Bubs experience after your baby arrives with a nurturing, balancing and rejuvenating massage Treatment.
Take 45min out of your time to enjoy a remedial massage treatment that combines trigger points and soothing, releasing strokes and targets the back, shoulders, neck, and scalp.
Choose from a 60 minute treatment that focuses on those tight and sore postural muscles of the back, shoulders, neck, scalp, jaw and arms; from carrying, nursing and feeding your baby.
Indulge yourself with that extra bit of time for a 75 minute full body aligning and balancing massage.
If you've had a Caesarean Birth a Sole Mumma foot pamper is still safe and relaxing in the first 6 weeks post-surgery.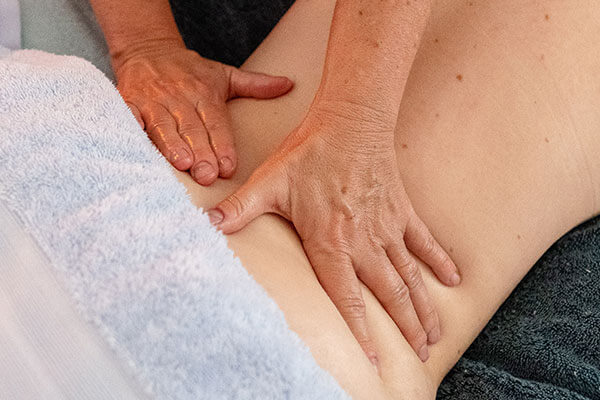 Tranquil Mumma Spa Package 
This treatment is the ultimate in self-care for busy women... a 2 hour blissful mini vacation for your body, mind and soul .... healing and nurturing.
A combination of Massage, Reiki and Reflexology.
Includes complimentary hand/body cream.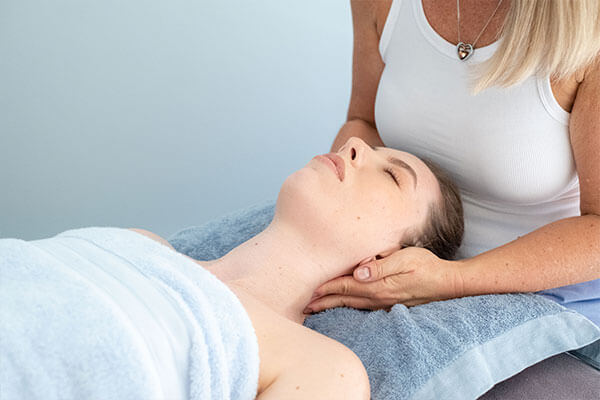 Take yourself on a 'mini-vacay' with our specialty '90 min Zen Mumma' treatments'. During this 90min treatment, you will be guided through a 15-20min seated breath sequence relaxation/meditation, whilst your feet soak in a lovely detoxifying Himalayan and essential oil-infused foot bath.
Following on you will enjoy a nurturing & therapeutic body massage and a complimentary mini foot scrub.
You will receive an audio email file of the guided relaxation/meditation for future use.
*please read contraindications of massage under T's & C's before booking your appointment.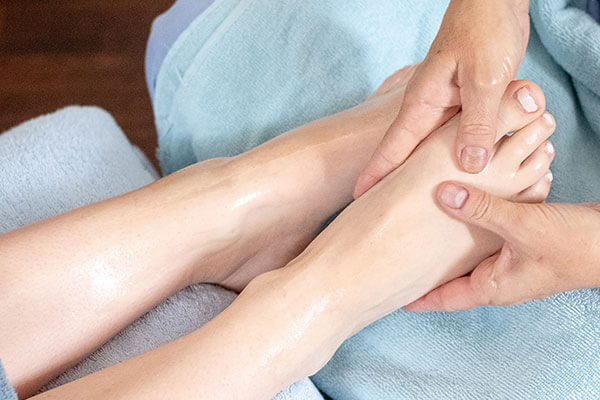 Fourth Trimester Mumma Care Package
Nourishing body, mind & soul
The ultimate gift for a new Mumma.
This package includes a Bellies and Bubs 60min New Mumma Massage (please allow at least 2-4wks after a normal physiological birth and at least 6 weeks after a c-section) and a New Mumma Guided Meditation - sent by audio file directly to your inbox.
This package is also a collaboration with 2 other amazing local services/businesses.
Pelvic Health
Kelly at Flourish Physiotherapy is a women's' health Physio and during her 1 hour Initial Consultation will provide you with guidance and support with a full pelvic health assessment - birth and obstetric history, bladder, bowel, sexual and menstrual health.  She also looks at breathing, posture, functional mother movements, pelvic floor health and much more depending on your concerns and symptoms.
Contact Kelly on 0418 872 353 to organise your appointment.
Mothering the Mother
The beautiful Jess of Woven Grace who is a Birth and Post-Partum Doula, will provide 3 hours of in-home support for Mums in Toowoomba and Highfields regions.
Making time to hold space and provide a New Mumma with support; whatever that looks like for her.... sometimes it's the simple things that we take for granted that can make such a difference - like caring for bub or siblings, whilst Mumma has a bath or a sleep; making a cup of tea, or nourishing drink/meal. etc.
Contact Jess on 0449 195 069 or via her website Woven Grace
Nourishment
Asher is Chef and owner, together with his beautiful wife, Jess, at Grassroots Chef.
Asher will provide nutritionally dense plant-based meals... just what a new Mumma needs, so you can focus your energy on tending to yours and your newborn's needs in these early weeks.
You can choose 8 plant based meals which also includes delivery within Toowoomba or Highfields, or local Toowoomba pickup. More info here https://www.grassrootschef.com.au/ordermeals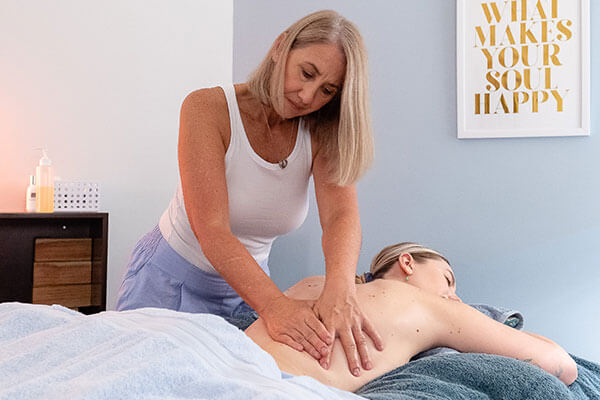 Sign up for our monthly newsletter to get access to discounts and packages